The Art of Negotiation
Presented by Keith Scott & Rebecca Klein Scott

---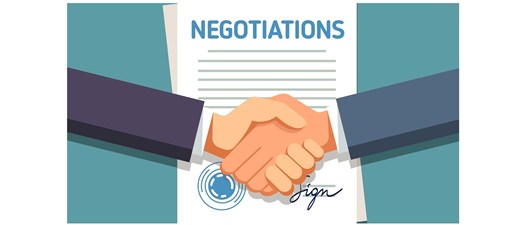 People think of this skill as something that takes years to learn and only exists in a boardroom. We negotiate in every interaction. In this interactive, role-playing session, learn the art of compromise in settling differences, to create the best possible outcomes and to lower the odds of dispute.
Leave with tips on what words and body language are most effective, how to answer difficult questions without becoming flustered, to identify entry points for compromise and become a better listener.
The "The Art of Negotiation" is being held April 13, 2023 at the SMCA offices. Lunch is included and will be available from 12:00 pm - 12:30 pm and the seminar will run from 12:30 pm - 4:00 pm.
SMCA Member Firm Cost $ 15.00 per person
SMCA Industry Fund Contributors and SMCA Suppliers $ 25.00 per person

Deadline to Register is April 7, 2023.